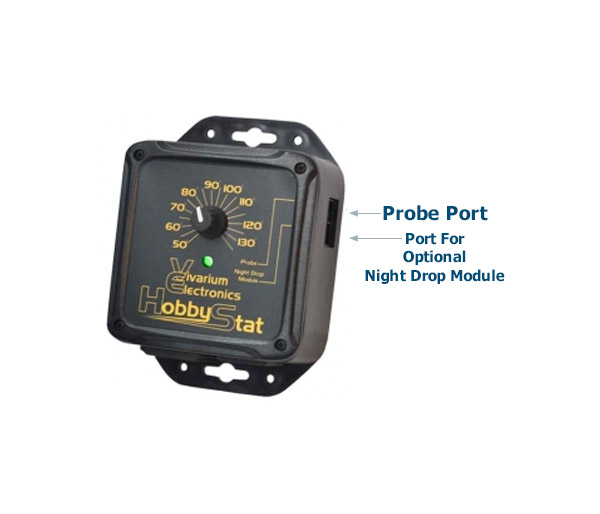 VE-Hobby Stat Thermostats:
Vivarium Electronics

Convenient wall mounting
Ultra simple dial setting
Accurate digital probe and microprocessor controlled
Night Drop capability (Requires ND Module)
Remembers settings during power failure
Grounded receptacle
400 watt capacity with user replaceable fuse (Spare fuse included!)
Silent Operation
10' probe cord- user replaceable
6' Power Cord
On/Off operation


*Pick up at Show or Warehouse.
**Shipped UPS.